Carl J. DeStefano DC CAC DACNB FACFN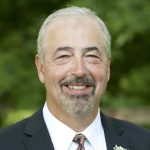 Dr. Carl J. DeStefano graduated Cum Laude from the National College of Chiropractic in 1984. He is certified in Animal Chiropractic from the Options for Animals Veterinary Chiropractic Center and the American Veterinary Chiropractic Association. He has also completed all the educational requirements for the Diplomat program sponsored by the American Veterinary Chiropractic Association. Dr. DeStefano is board certified in Chiropractic Neurology through the American Chiropractic Neurology Board. He is a fellow of the American College of Functional Neurology. In 2007 he completed the Advanced Veterinary Spinal Manipulation program in Veterinary Chiropractic Neurology offered by the Healing Oasis Wellness Center.
Dr. DeStefano was an instructor in the Options for Animals Veterinary Chiropractic course until 1998. In 2001, Dr. DeStefano joined the faculty of the first University sponsored Veterinary Manual Therapy program at Colorado State University where he taught technique and functional neurology. Dr. DeStefano was on the faculty of the State of Wisconsin approved Veterinary Spinal Manipulative Therapy program offered through the Healing Oasis in Sturtevant, Wisconsin where he taught technique and functional neurology from 1999-2015. Dr. DeStefano participated in the Animal Chiropractic program at Tufts Veterinary School in 2003 by teaching neurology and technique. For the last 8 years he has been a guest lecturer for the International Academy of Veterinary Chiropractic in their advanced modules.
Dr. DeStefano is the Founder of the Health Pioneers Institute of Veterinary Chiropractic which will begin classes in Animal Chiropractic certification starting in 2017.
An international speaker, Dr. DeStefano teaches post-certification classes to Veterinarians and Chiropractors in the specialized area of Applied Kinesiology and Neurology. He also teaches seminars on the diagnosis and treatment of allergies in animals.
Dr. DeStefano is married to Dr Dena Jersild, veterinarian and fellow animal chiropractor who also teaches in the field of Veterinary Chiropractic. Dr. DeStefano maintains a busy human and animal practice near Chicago, Illinois.
Dena Jersild CAC DVM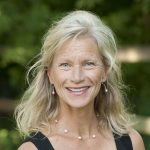 Dr. Dena Jersild received her Bachelor of Science degree in 1984 from the University of Wisconsin – River Falls. She then attended the University of Wisconsin – School of Veterinary Medicine and graduated in 1989. After practicing for two years in equine and small animal medicine, she focused her attention solely on small animal medicine and surgery. Her passions and interests led her into the study of Animal Chiropractic, which allowed her to attend the program being offered by Options for Animals, being certified in 1999.
Beginning in July of 2001, Dr. Jersild began the study of Applied Kinesiology (AK) within the field of Animal Chiropractic. This combined way of practice in Veterinary Medicine was transforming both professionally and personally. The countless numbers of patients who have received medical cures through this alternative means is more than remarkable, and life saving. Animal Chiropractic with AK allowed an evolution within her personal career that has also indirectly leaked over to the human counterpart. The vast impact of what this is, is definitely more than words can say. Through Health Pioneers, many applications have been studied and applied to help the animals, including allergy seminars and more advanced neurology courses. She is actively involved in the instruction of these courses.
Dr. Jersild taught at the Healing Oasis VSMT program for 10 years. She completed the Advanced Neurology program in Animal Chiropractic through the Healing Oasis in 2007. She completed the Veterinary Acupuncture course through the Chi Institute in 2008, and has since completed several additional Traditional Chinese Veterinary Medical programs through the Chi Institute.
Dr. Jersild currently maintains a small animal practice near Chicago, Illinois, at her home in Winfield. Her clinic provides mostly alternative Veterinary Medicine. She is an advocate of Greyhound rescue, proudly owning two young boys, and a parent of 1 barn kitty, 3 horses, 1 pony and 4 zebra finches. Her passions are always the animals, but loves gardening, being at the lake (sailing, kayaking, fishing, hiking), and any outdoor activity. She aspires to learn the Ukulele, mountain dulcimer and get back to her long instrumental friend, the harp.
She is also very proud to say that she is married to Dr. Carl DeStefano. He is, with certainty, the person who truly transformed her life. Most likely he has transformed hundreds of others, with his knowledge and expertise in this field. He is the reason AK is in the Animal Chiropractic world. This has changed the diagnosis and healing of patients to an unbelievable level.
Chris Zink DVM PhD DACVP DACVSMR CCRT CVSMT CVA
Chris Zink is a specialist in canine sports medicine and rehabilitation with additional certifications in acupuncture (Chi Institute) and chiropractic (Healing Oasis). She is the award-winning author/editor of five books and a DVD on the canine athlete, including Canine Sports Medicine and Rehabilitation, the first textbook on the subject. Dr. Zink helped establish the American College of Veterinary Sports Medicine and Rehabilitation one of the newest specialties in veterinary medicine. Dr. Zink teaches canine sports medicine and rehabilitation to veterinarians, physical therapists and veterinary technicians throughout the world. Her Coaching the Canine Athlete seminars for dog trainers receive rave reviews. Dr. Zink was named Outstanding Woman Veterinarian of the Year by the Association for Women Veterinarians Foundation in 2009 and won the John J. Sherman III Award for Excellence in the Field of Veterinary Rehabilitation in 2015.
Jim Reynolds CAC DC
Dr. Jim Reynolds is a Chiropractor of 32 years that resides in Tennessee with his wife Jean and their Yorkshire Terrier Cody. Dr. Reynolds began palpating and adjusting animals while at Life Chiropractic College under the supervision and encouragement of a Chiropractor and Osteology professor well before the school curriculum allowed clinical adjusting. Inspired by D.D. Palmer and his son B. J. Palmer, the founders and developers of Chiropractic, who first proved the efficacy of Chiropractic by adjusting animals; Dr. Reynolds' formal Chiropractic practice included both human patients and their respective pets and livestock for many years until he retired from the clinical setting in 2004. He completed the Options for Animals program under Sharon Willoughby DVM, DC for animal adjusting and is a certified founding lifetime member of the AVCA. He became a diplomate instructor at Options for Animals and has served on the board of examiners for the AVCA. He is a perpetual student and is certified in both Acupuncture and Applied Kinesiology. He enjoys public speaking and the demonstration of Chiropractic concepts to civic groups, pony clubs, 4H, Scouters, Explorers, and Veterinary staff members, in addition to being featured at large public events such as the Volunteer Horse Fair and functions sponsored by Purina Mills. He helps carry the torch of traditional Chiropractic by providing excellent care to his animal patients and educating their owners, students, Veterinarians, Chiropractors and anyone who will listen to the supreme health benefits of maintaining a healthy nervous system through safe, effective, Chiropractic care.
Theresa SaLee DVM
Dr. SaLee received her Doctor of Veterinary Medicine from the University of Illinois at Urbana-Champaign. She has had a long time interest in holistic medicine and became certified in acupuncture through the International Veterinary Acupuncture Society shortly after graduation. Since then she has received certification in Canine Rehabilitation Therapy (Canine Rehabilitation Institute) and Veterinary Spinal Manipulation Therapy (Healing Oasis). Additionally, she has taken extensive coursework in Chinese Herbal Medicine and is currently pursuing a Graduate Diploma in Western Herbal Medicine (College of Integrative Veterinary Therapies). Since studying Applied Kinesiology with Dr. Carl DeStefano, she finds it an absolutely essential tool in her integrative small animal practice.
Outside of work, she enjoys spending time with her husband, three daughters, and their pets – three cats and a dog.
Cathy Alinovi DVM CVSMT CTCVMP
Dr. Alinovi — author, speaker, and retired integrative veterinarian — knew she wanted to be an animal doctor at nine years old. She began her veterinary education at the Purdue School of Veterinary Medicine and also holds a Master of Science degree in Epidemiology from Purdue, but quickly realized that conventional medicine met some, but not enough of her patients' needs. Rather than settle for what she knew was falling short of meeting the demands of her growing practice, she became certified in Veterinary Spinal Manipulation Therapy, Veterinary Food Therapy, Veterinary Acupuncture, Chinese Herbal Therapy, Chinese Veterinary Tui-na, Reiki, and Aromatherapy. Now retired from private practice, her commitment to pets hasn't waned and she looks forward to impacting many more pet patients through her books, research, teaching, speaking and consulting work.
Charles Weiss DC
Dr. Charles Weiss received his chiropractic degree from National College of Chiropractic in 1991 and maintained a successful human chiropractic practice for 25 years. He sold his practice in March 2016 to devote fulltime to animal chiropractic. In 2010 he began an internship with an equine chiropractor and in May 2011 complete his certification in animal chiropractic at the Healing Oasis Wellness Center. He has completed multiple CE courses in Applied Kinesiology and nutrition as relates to human and animals. Seeing the powerful results of chiropractic in his human practice he now brings his expertise and passion over to helping animals.
Tracy Busalacchi DVM CVSMT
Tracy was born and raised in Southeastern Wisconsin. She got her Bachelors of Science in Agriculture science option, equine emphasis from the University of Wisconsin-River Falls. She then went on to get her Doctorate of Veterinary Medicine at the University of Minnesota College of Veterinary Medicine in 1997. She started in private practice 2 days after at The Bristol Veterinary Service. There she practiced mixed animal practice for 3 years. She then moved to the Elkhorn Veterinary Clinic where she initially started doing mixed animal practice, eventually switching to mostly large animal for many years, until she took the VSMT classes, which put her back into the mixed animal realm again. She graduated with her Certification in VSMT from The Healing Oasis Wellness Center in 2011. She then went on to complete the Advanced Neurology program at The Healing O in 2015. Along the way she also participated in many classes with Dr. Destefano including AK1&2, AK 3&4, and Neurology for the Common Joe and Jane.
Tracy is currently practicing in Elkhorn doing 1/2 VSMT on both large and small animals, as well as traditional medicine.
Tracy lives in Southeastern Wisconsin with her husband and 2 children on their farm, along with many animals including horses, chickens, dogs, cats, and fish.
Lisa Woodside DVM
Dr.
Woodside
grew up in the south suburbs of Chicago.  She did her undergraduate studies at the University of Nebraska – Lincoln (go Huskers!!), and then continued on to get her Doctor of Veterinary Medicine from Kansas State University.  When she graduated, she got into the field of rehabilitation, chiropractic, and acupuncture because of her childhood dog, a chocolate lab named Max.  Dr.
Woodside
received her certification in canine rehabilitation from the Canine Rehab Institute, her degree in Veterinary Spinal Manipulation from the Healing Oasis, and completed the IVAS course for Veterinary Acupuncture.  Since graduating from the Healing Oasis, she has been studying with Dr. Carl DeStefano, and learning about Applied Kinesiology.  Her clinical focus is on senior pets and canine athletes.  Dr.
Woodside
lives in Wheaton, IL with her husband, three dogs, and two cats.  In her spare time she enjoys hiking, reading, watching sports, working out, taking herding lessons with her Border Collie, and doing agility with her Aussie Mix and Miniature American Shepherd.
Leslie Sann MA LCPC BCPC
Leslie Sann has been called a catalyst for awakening, awakening her clients to possibilities. Possibilities reveal choices, choices lead to action, action turns dreams into reality. She offers compassionate, perceptive insights serving her clients in seeing their world through new eyes, connecting them to their joyful, loving nature, the source of true creative power.
Her book, "Life Happens: What are YOU Going to Do About it?" is filled with life changing guidance that is practical, useful and actionable. Based on her experience of almost three decades of coaching, as well as experiences from her own and her clients' lives, this book holds just some of the tools Leslie uses to serve her clients in expanding in ways that are creative and empowering.
These insights are based on having faced many challenges in her own life, turning them into graceful blessings with rich reward, which is her definition of success. Her work is based on what she has learned that works in her life and also from what has been useful in facilitating transformation in others, the kind of change that results in a deep sense of fulfillment and joy.
For Leslie, life is rich with learning, growth and expansion. Leslie believes we are ALL here to learn the same lesson, though we are enrolled in different classrooms. That lesson is how to love ourselves even better, and how can we each be more loving to others, making a positive contribution to those with whom we share our world.
Loving is the most powerful energy on the planet and is the energy that heals. Healing is the application of Loving to the place that hurts. Our skills are useful and are the conduit for the true gift of healing to flow.
Leslie is a certified ontological coach through New Field. She has a Master's Degree in Counseling Psychology, a five-year program, from the University of Santa Monica, with an emphasis in Spiritual Psychology. She also has a Master's of Theology in Practical Spirituality. She received her Bachelor's degree from Northwestern University. Though Leslie is a licensed counselor (board certified), she serves her clients as a mentor-coach.